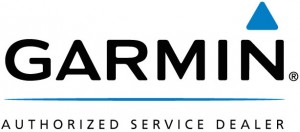 Garmin has earned the reputation as the industry leader in Sports and Fitness products. We are Authorised Dealers of these products and hope to be able to offer excellent product knowledge and customer service in your product choice. Let us know what product you are after or visit our shop here to order your unit now. If you are unsure on what you need the device to do, we can recommend the best option for you. Excellent prices which will be hard to beat too!

OUR AIM IS TO HELP IMPROVE THE SPORTING PERFORMANCES OF ATHLETES AND RELIEVE MUSCLE PAIN
Since Compex was founded, they have dedicated their energy to muscles and their treatment. Because the correct working of the body is an essential need, Compex support individuals on a daily basis; whether they are: healthcare professionals (such as physical therapists), professional and amateur athletes, individuals suffering from pain, etc.  Compex, the muscle specialist, is always looking to support its clients in their quest for well-being, performance or even exceeding training objectives.
We are the only WA Distributors for Compex and can offer expert product knowledge and free demo testing on the benefits and gains you can achieve from the units. Watch this short video and see how complex works. Visit our shop to orders yours today. Or if you want more information then we are here to help.